The latest issue of Om Yoga Magazine is out, and I couldn't wait to share it with you. One article that caught my eye was Positive Vibes. While a positive mindset is something that many magazines address, Om Yoga's take on it really appealed to me, as they suggested seven key steps to feeling good:
Stop comparing yourself to others
This one resonates so much with me; is it possible to get through school without a lingering sense of competition? Not to mention the daily influx of holiday photos, gifts and days out that are littered smugly across Facebook. To only compete with yourself is a huge release of pressure.
Give back to nature
How many of us can actually say that we had a childhood spent playing outside? I was lucky by many people's standards, but had far less freedoms with the outdoors than my parent's generation. Yoga teaches us to spend time in the countryside, but bringing some of the outdoors in, by way of flowers can bring a boost to your mood.
Give to others
Spending some time with older family members, volunteering at an animal centre, or just stopping to talk to someone will make a difference, both to you and to those that you help.
Take up art
This one is a big challenge for me: the closest I have ever got to be creative is baking. If you can, pick up some paints or pencils and get stuck in, and lose yourself in art. For me I like to sketch with words, thinking up storylines and character to write about.
Dance!
You know that feeling when you're home alone and your favourite song comes on? If you've never danced like that before, go for it! It releases endorphins, makes you laugh and stops you from worrying about others opinions.
Focus on the present
One of the key lessons in mindfulness is to live in the moment. Dwelling on the past or worrying about the future is a recipe for stress. Meditation and mindfulness improve alertness and brain function too.
Look forward to something
That being said, having something in the future to look to, such as a holiday or concert can provide a mood boost and a new focus for you.
Don't forget that you can buy Om Yoga Magazine for a great price through my affiliate link here: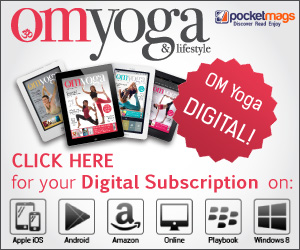 Disclaimer: I am an Affiliated Blogger with Om Yoga Magazine. Each issue I will write a post on an article from the magazine and share it with you. Have a look here to find about the other lovely affiliated bloggers.